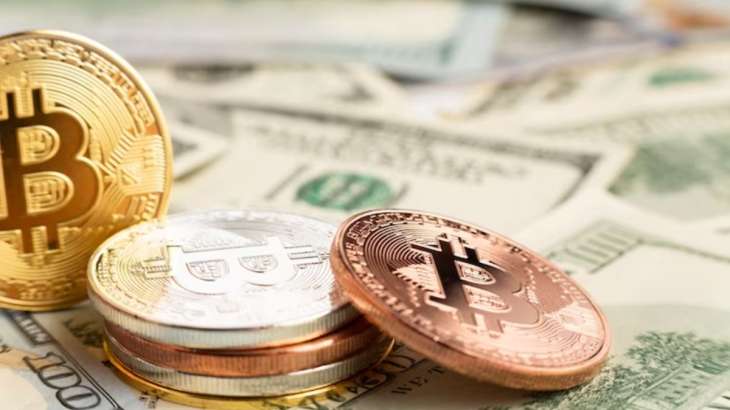 As of February 18, Bitcoin, which is the cryptocurrency with the largest market capitalization, saw a rise of 2.93% and was trading at $24836. Meanwhile, Ethereum had an increase of 1.87% and was trading at approximately $1711.26.
In recent days, the values of Bitcoin (BTC) and Ethereum (ETH) have experienced a noteworthy increase, recuperating approximately 5% of their worth. This positive price movement has been well-received by cryptocurrency investors and enthusiasts alike, as the crypto market had been in a downturn for several weeks.
Despite speculations about the Federal Reserve potentially increasing interest rates due to recent economic statistics in the United States, Bitcoin (BTC), the largest cryptocurrency globally, has risen above $24,000 and has shown continued growth throughout the day. Concurrently, Ethereum, the second-largest cryptocurrency, has also made significant gains and is presently being traded above $1,700.
Crypto News
The world of cryptocurrency has developed a substantial following in recent years, successfully attracting potential investors from all around the world. Recently, the industry has experienced an unprecedented surge in growth and popularity, leading to new heights of success. The top crypto projects and startups that originated in India are as follows-
WazirX, founded by Nischal Shetty in December 2017, is one of the leading cryptocurrency exchanges in India, and has positioned itself as a market leader among international cryptocurrency exchanges and trading platforms.
Polygon, formerly known as the Matic network, aims to address pressing issues with blockchain technology, such as instant block generation and scalability.
Signzy, founded in Bangalore in 2015 by Arpit Ratan, Ankit Ratan, and Ankur Pandey, combines blockchain and artificial intelligence to provide a user-friendly, secure, and compliant virtual banking infrastructure.
CoinDCX offers the highest liquidity from the top international cryptocurrency exchanges and enables customers to quickly buy and trade over 100 coins using INR.
EasyFi Network, founded by Ankit Gaur in 2020, is developing an architecture for programmers to create their lending DApps, providing overcollateralized loans.
Somish, one of India's fastest-growing IT firms, has been investigating blockchain technology since 2016 and has worked with Fortune 500 governments, corporations, and entrepreneurs to create award-winning solutions.
InstaDapp, based on Ethereum and constructed using decentralized finance (DeFi), was founded by Sowmay Jain in Bangalore and is the most sophisticated platform in the world to have begun utilizing DeFi to its fullest extent.
Chingari, founded in 2018 by Biswatma Nayak and Sumit Ghosh, is transferring its entire platform onto the Solana blockchain network in 2021 and has developed its cryptocurrency, the GARI token.
Major cryptocurrencies are trading as follows as of 9 am, February 17, 2023 :
Bitcoin:$24,876.13 USD

+0.52%
Ethereum: $1,714.35 USD

-0.06%
Tether: $1.02

+0.01%
USD Coin:$1.00
-0.01%
BNB:$318.91 

-0.04%
XRP: $0.3964

-0.69%
Dogecoin: $0.09016

+0.80%
Cardano: $0.408

-0.21%
Polygon: $1.52

-3.22%
Polkadot: $7.32

-1.26%
Tron: $0.06981

-0.54%
Litecoin: $101.26

-0.90%
Shibu Inu: $0.00001336

-0.69%