We are currently living in a transitory period as the internet makes way for Web3 – an age where blockchain will play a key role in how we interact. Several cryptocurrencies have also jumped on this trend, and investors who believe in Web3 will be looking for the best Web3 cryptos to buy.
This guide gives you insights into these coins, so you can make informed decisions and invest in the future of the internet.
1. Lucky Block (LBLOCK)
LBLOCK kicks off our list of the best Web3 cryptos to buy. The coin is tied to an impressive blockchain project that is starting to gain traction. 
Launched in January 2022, LBLOCK is the platform token for Lucky Block—a blockchain-based gaming platform. Lucky Block looks to disrupt the online gaming platform using blockchain, with a focus on transparency and fairness in transactions. The platform is aiming to disrupt the $230 billion online blockchain market, and it has the potential to do so.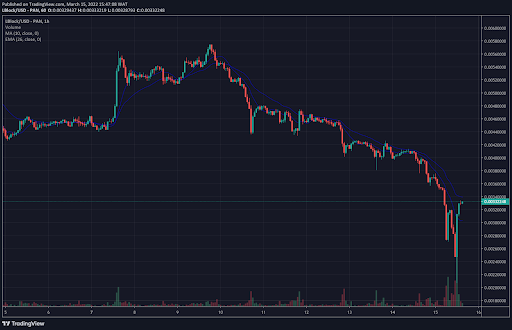 LBLOCK acts as a ticket for Lucky Block users. The token eventually launched this January on PancakeSwap—a top decentralized exchange— at a listing price of $0.00020. Less than a month later, LBLOCK had reached a high of $0.0096. The asset currently trades at $0.0033, and many prospective investors seem excited as it is available at a discount.
LBLOCK also has a lot of exciting fundamentals. The Lucky Block developers have opened beta testing for the game's new app, and they're also launching a  non-fungible token (NFT) collection in a broader marketing campaign.
2. Chainlink (LINK)
As we transition into the age of Web3, one trend that is sure to become more prominent is that of decentralization. We're already seeing it happen with the growth of decentralized finance (DeFi0 and other concepts.
All of these concepts rely on blockchains, which need to analyze massive data sets to work. But, there is no way for these blockchains to access off-chain data except they are fed by blockchain oracles. And among the many decentralized blockchain oracles, Chainlink is the most popular.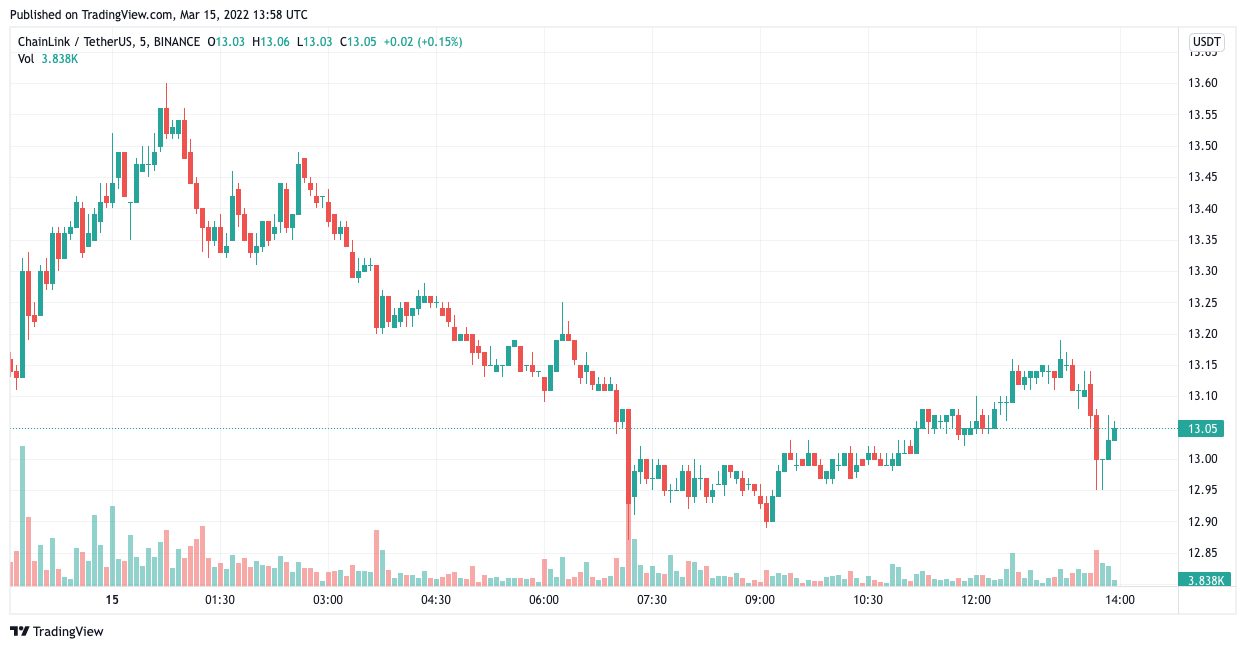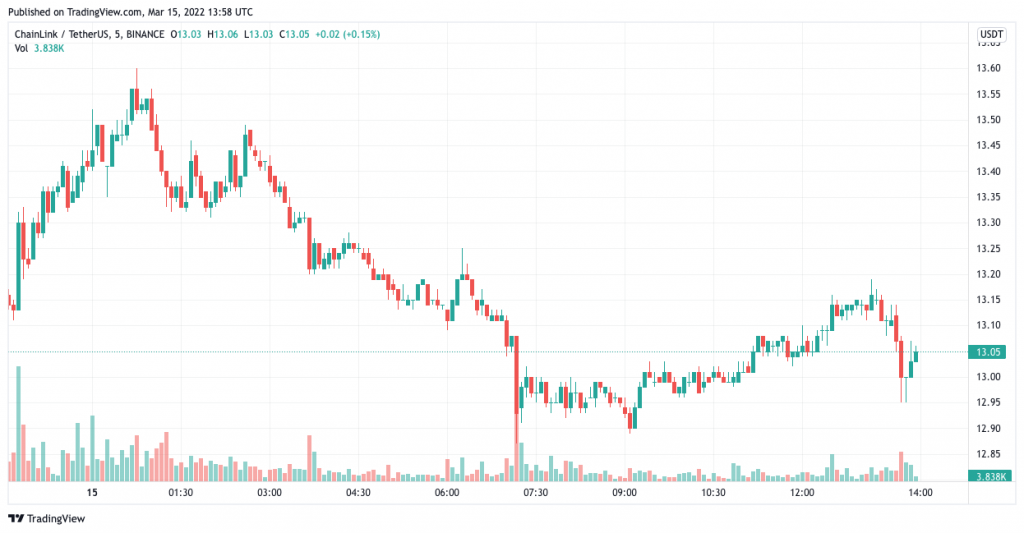 The Chainlink platform offers access to off-chain data for some of the world's biggest blockchain platforms – including Ethereum. Its place in the market – as well as the future of eb3 – is already solidified. So, investors looking for the best Web3 crypto should definitely consider the platform's LINK token.
LINK is an especially attractive investment because it is available at a discount right now. The asset is trading over 50% down from its all-time high, showing that there are still a lot of upsides to recover. So, you could buy in now and enjoy those gains when the market flips bullish.
It also helps that Chainlink continues to expand. Recently, the Chainlink Foundation partnered with crypto market-making firm GSR to integrate market data for decentralized blockchains. Sergey Nazarov, Chainlink's founder, explained that this would be a critical part of ensuring optimal functionality for multi-chain ecosystems. With improved data sourcing, Chainlink is establishing itself even more as the leading decentralized oracle.
3. Decentraland (MANA)
It's impossible to talk about Web3 without mentioning the metaverse. The trend, which suddenly caught on last year, is expected to be the next step in the evolution of entertainment. And right now, hardly does any platform in the crypto space represent the metaverse like Decentraand.
Decentraland is a play-to-earn game where players come in to explore a virtual world.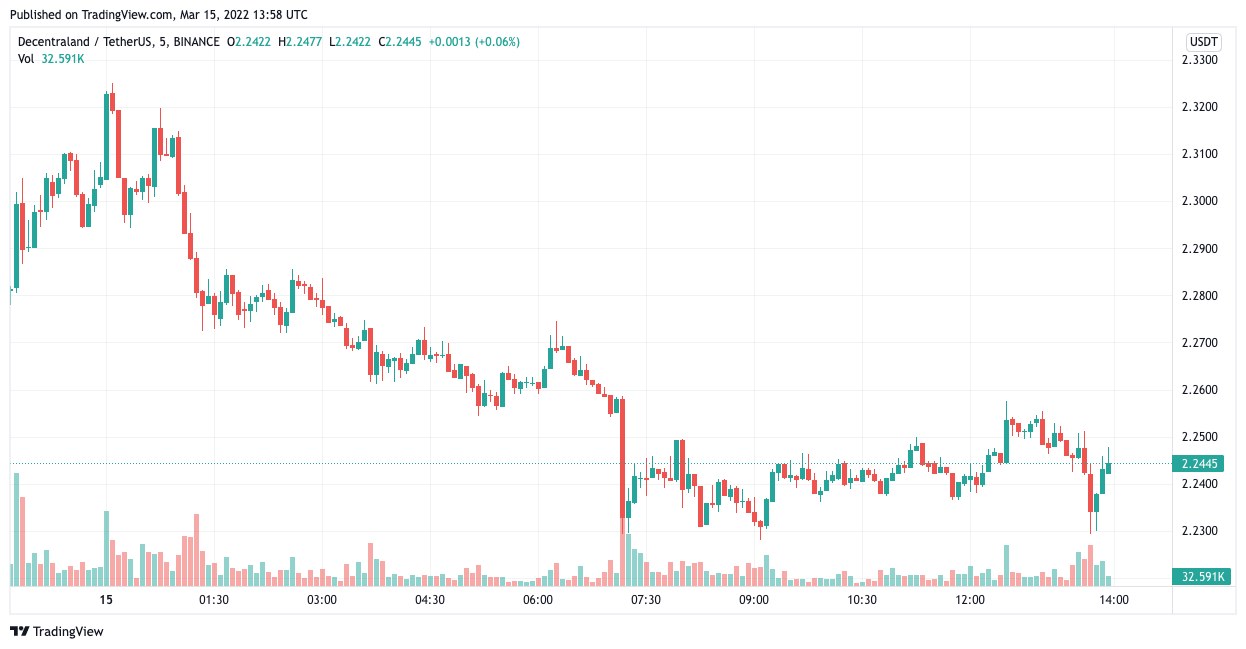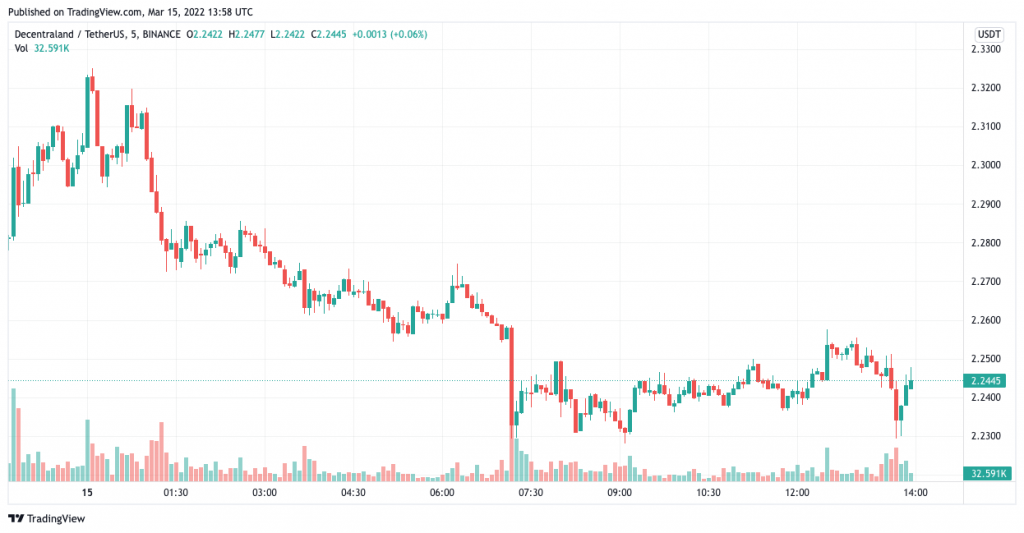 They can purchase land there using the platform's MANA token, and they can sell their assets thanks to Decentraland's growing in-game ecosystem.
This year alone, Decentraland has been able to grow significantly. Banking giant JPMorgan and Korean electronics conglomerate Samsung are just two of the big names to launch in the metaverse, and they did so thanks to their partnership with Decentraland.
As the metaverse continues to catch on, we expect to see more growth for Decentraand. So, if you're looking for the best Web3 cryptos to buy, MANA should be at the top of that list.
4. Axie Infinity (AXS)
Axie Infinity was one of the crypto market's breakout stars in 2021. The platform has become a global hit, seamlessly blending the metaverse with non-fungible tokens (NFTs).
There has been considerable growth in blockchain gaming in the past few months, and a lot of that is because of Axie Infinity.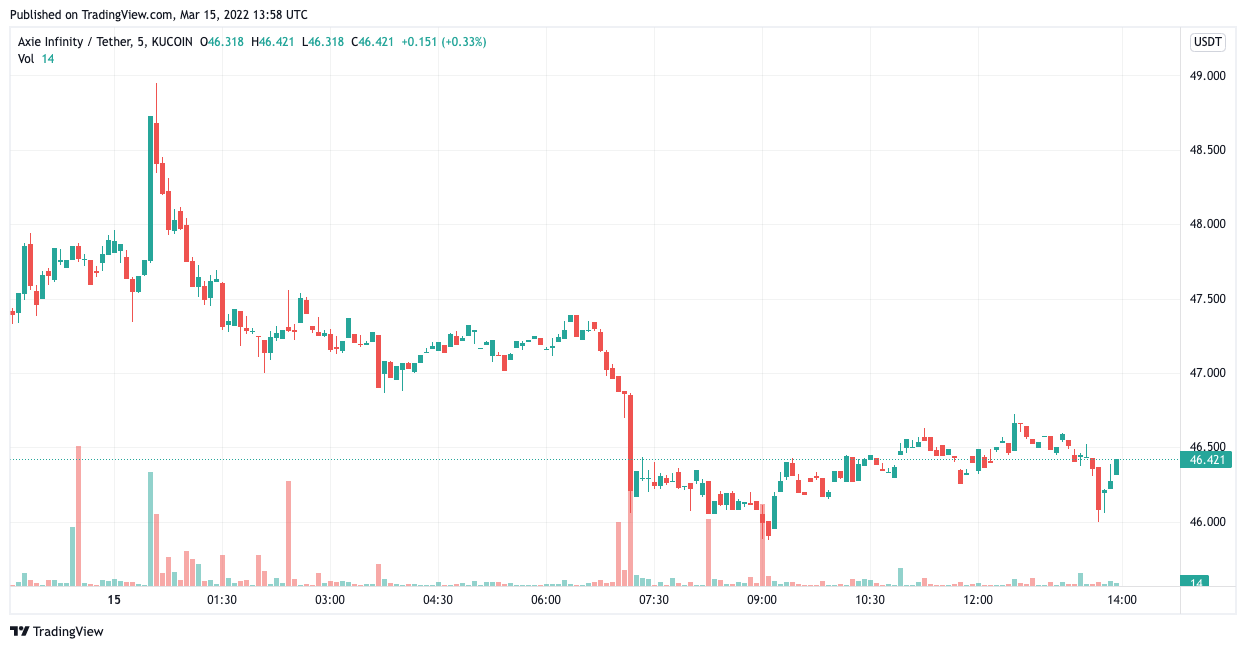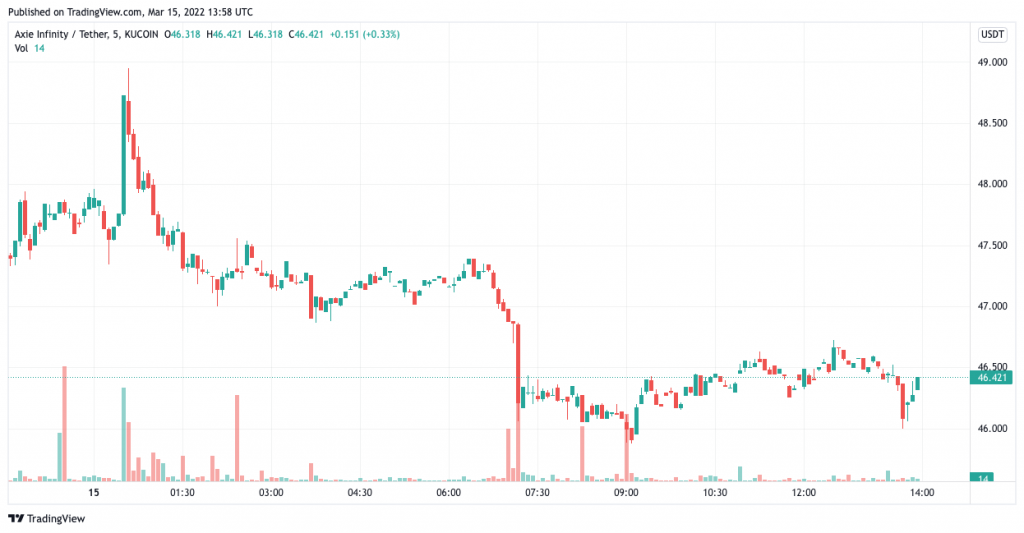 The game revolves around Axies – digital pets that players groom and battle with each other. You win an opponent's Axie when you defeat it, and you can also level up and access new game features.
EachAxie in Axie Infinity is an NFT. So, besides grooming it to increase its value, you can also sell your Axie on Axie Infinity's in-game NFT marketplace. As a play-to-earn game, Axie Infinity has managed to capture the world's attention.
Axie Infinitys' palace as the top blockchain game is undisputed. The game has amassed about 2.7 million players, compared to just over a million last March. It also transacted about $3.5 billion worth of transactions last year, accounting for almost two-thirds of all NFTs transacted in the blockchain gaming sector.
5. Solana (SOL)
Solana's SOL token rounds up our list of the best Web3 cryptos to buy. With blockchains expected to have a massive role in shaping Web3, we expect to see Solana grow exponentially.
Right now, Solana is the chief "Ethereum killer."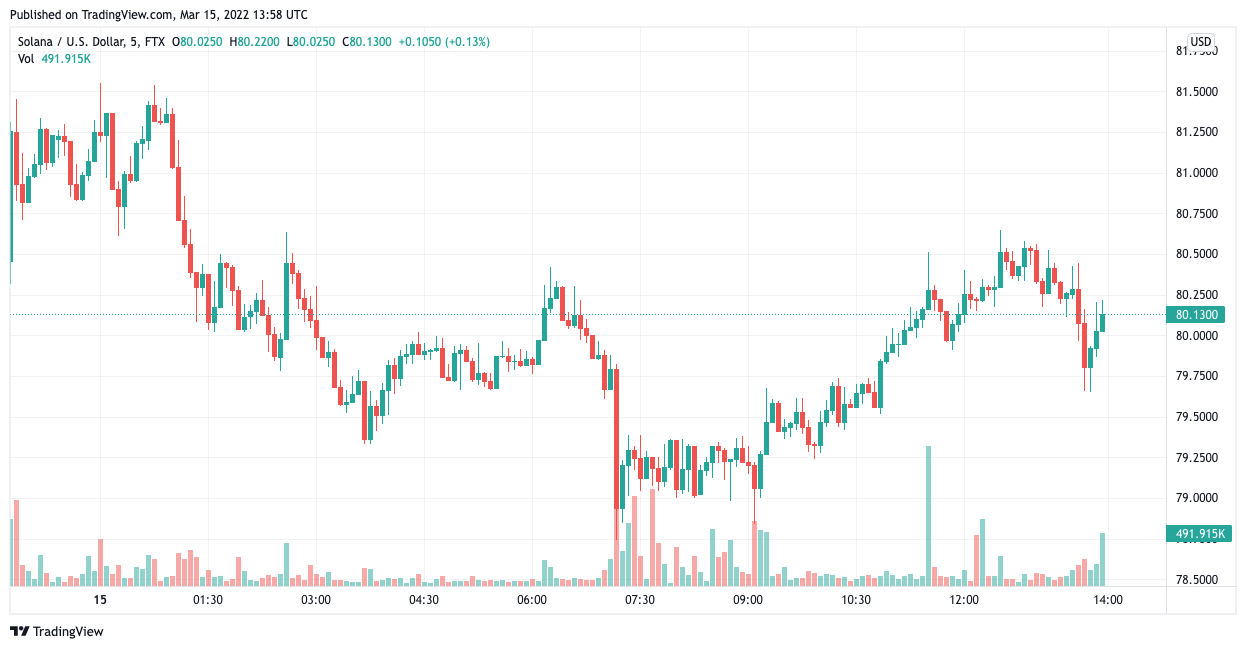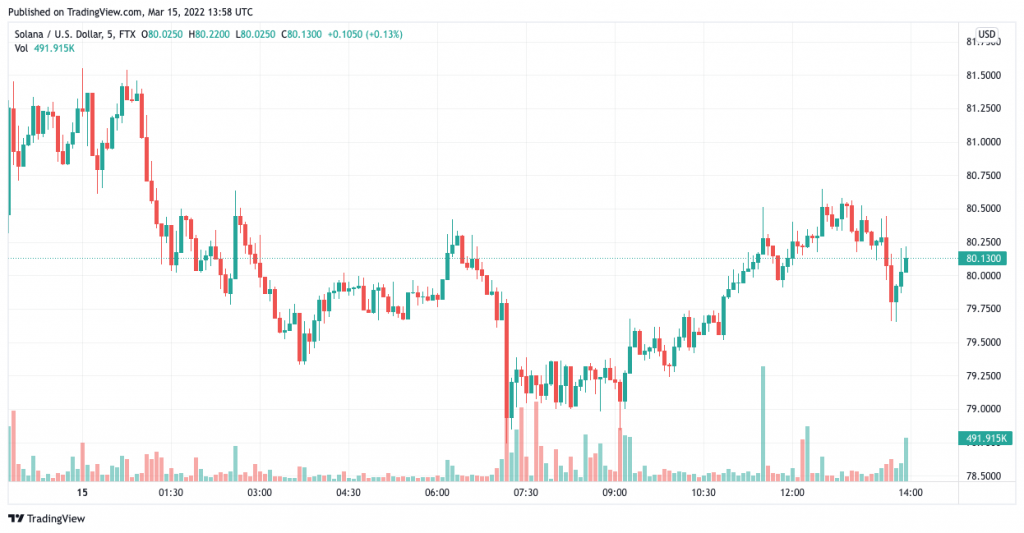 For all the promise that Ethereum 2.0 brings, there is still the possibility of the transition failing to live up to its potential. So, several blockchains have risen to possibly serve as alternatives. With its high transaction throughput and low fees, Solana is the top competitor to Ethereum.
Even if ETH2.0 does succeed, Solana remains a viable blockchain for any developer. The blockchain has managed to build a solid ecosystem, and this continues to grow by the day. With SOL delivering almost 10,000% gains in 2021 and the Solana Foundation now venturing into payments with Solana Pay, the future for this platform is undoubtedly bright.