The Solana (SOL) cryptocurrency has dropped over 6% in 24 hours due to concerns about FTX selling substantial holdings in SOL and other Solana-associated tokens.
FTX holds $1.5 billion in crypto assets within the Solana network, including $128 million in SOL and other tokens.
---
The Solana (SOL) cryptocurrency has experienced a significant drop of over 6% in its price over the past 24 hours. This decline is primarily attributed to concerns surrounding the potential liquidation of substantial holdings by the troubled crypto exchange FTX. There are worries that FTX might soon sell off significant portions of the SOL token and other cryptocurrencies associated with Solana.
According to data compiled from Solscan, which has calculated the combined value of three publicly accessible FTX cold storage wallets, the FTX estate holds a total of $1.5 billion in crypto assets within the Solana network. However, it's worth noting that Solana tokens make up only $128 million of this substantial amount.
Crypto Rover's Warning on FTX's Cryptocurrency Sale
A well-known figure in the cryptocurrency space, Crypto Rover, posted a tweet suggesting that the financially troubled FTX exchange is likely to obtain approval for the sale of a significant amount of cryptocurrencies. According to the tweet, Solana is the largest portion of these digital assets set for liquidation. Rover anticipates that FTX will sell approximately $685 million of SOL tokens.
FTX is expected to receive approval to liquidate the following assets on September 13th.$SOL $685,000,000$FTT $529,000,000$BTC $268,000,000$ETH $90,000,000$APT $67,000,000$DOGE $42,000,000$MATIC $39,000,000$BIT $35,000,000$TON $31,000,000$XRP $29,000,000

They had $3.4… pic.twitter.com/ydEohN23EX

— Crypto Rover (@rovercrc) September 9, 2023
Furthermore, the influencer pointed out that FTX plans to sell $200 million worth of cryptocurrencies weekly. This disclosure garnered considerable interest within the cryptocurrency community, leading to many expressing pessimistic views.
Additionally,  'Bleeding Crypto,' a renowned trader, expressed a lack of sympathy for Solana holders following the news of FTX's intention to unload more than $600 million worth of SOL tokens. The trader suggested that selling SOL and repurchasing the digital asset would be wiser when it falls within the range of $5 to $8.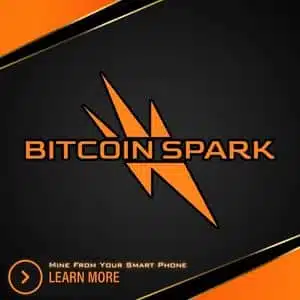 $SOL I feel sorry for any moonboy holding this knowing that FTX is going to sell off $628 million worth of $SOL imagine the idiocy of hodling when you can just buy it at $5-$8 real soon!! pic.twitter.com/CgTdm5iwIq

— Bleeding Crypto (@Bleeding_Crypto) September 10, 2023
FTX's Liquidation Plan with Imposed Conditions
In accordance with FTX's bankruptcy filings, the proposed strategy for liquidating FTX's assets introduces several conditions governing the sale of tokens.
On August 24th, FTX proposed appointing Galaxy Digital Capital Management, led by Mike Novogratz, as the investment manager responsible for overseeing the sale of recovered cryptocurrency assets.
This plan authorizes the FTX estate to sell a maximum of $100 million worth of its tokens per week, with the possibility of increasing this limit to $200 million for specific tokens.
>> Buy Solana (SOL) quickly and securely with PayPal, credit card or bank transfer at eToro.
Visit Website
The introduction of these limits serves the dual purpose of mitigating the impact of token sales on the broader market while still ensuring that FTX can satisfy its creditors. 
The FTX collapse and consequently biggest black swan Solana ever endured put SOL at $8

And we're worried about ~$600M that will be sold over the course of the next 5 years?

Some Major L1s have higher inflation than this and no one cares.

— Gumshoe (@0xGumshoe) September 10, 2023
It's important to note that this plan has not yet received approval from the courts. However, the Delaware Bankruptcy Court will review it and various other matters related to FTX's token sales on September 13th.
During an April 12th hearing, FTX disclosed that it had recovered approximately $7.3 billion in liquid assets, with $4.8 billion of assets recovered as of November 2022.
Mark your calendars for September 13th as FTX plans a major digital asset liquidation. 💰#SOL: $685M #FTT: $529M #BTC: $268M #ETH: $90M #APT: $67M #DOGE: $42M #BIT: $35M#TON: $31M#XRP: $29M

Crypto prices expected to drop! pic.twitter.com/Yl3EHVQC7H

— Collin Brown (@CollinBrownXRP) September 11, 2023
Based on the documents presented during the hearing, FTX held a total of $4.3 billion in cryptocurrency assets available for distribution to stakeholders at market prices as of April 12th. As of the time of writing, Solana is trading at $17.98 with a 24-hour decrease of  1.76%and a 7-day decrease of  over 6%
Best Crypto Exchange for Everyone:
Invest in Solana and 70+ cryptocurrencies and 3,000 other assets.
0% commission on stocks – buy in bulk or just a fraction from as little as $10.
Copy top-performing traders in real time, automatically.
Regulated by financial authorities including FAC and FINRA.

2.8 Million Users
Get Started
Crypto News Flash does not endorse and is not responsible for or liable for any content, accuracy, quality, advertising, products, or other materials on this page. Readers should do their own research before taking any actions related to cryptocurrencies. Crypto News Flash is not responsible, directly or indirectly, for any damage or loss caused or alleged to be caused by or in connection with the use of or reliance on any content, goods, or services mentioned.