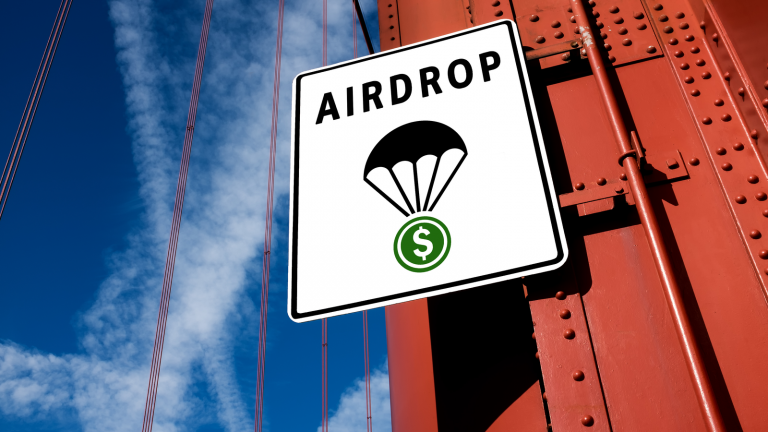 Source: Cryptographer / Shutterstock.com
The Optimism (OP-USD) network's recent OP crypto airdrop was a popular one. Some investors might say it was too popular, with the hype ultimately leading to some big issues for developers on day one. The token's prices are now in a bit of a hole. But, as the issue is corrected, the discount is proving to be a popular buying opportunity.
Layer-2 networks are becoming a key component of the blockchain ecosystem. As the major blockchain networks like Ethereum (ETH-USD), Solana (SOL-USD), Cardano (ADA-USD) and others continue to build active users, so too do they develop a need for scaling. It becomes much harder for some of these networks to process higher volumes of transactions; this is particularly the case for Ethereum.
Ethereum, in its current form, is only capable of about 100 transactions per second on a good day. For a network with hundreds of thousands of active users, this throughput is obviously lacking. Layer-2 networks exist atop the main network, allowing users to move transactions onto a higher-scaling side chain.
Optimism is one such layer-2, built specifically to increase Ethereum performance. Users can take their assets to Optimism through the network's own bridge in order to avoid the high costs and slow speeds of transacting on Ethereum. These users then have dozens of dApps on Optimism to use, before bridging them to a slew of other blockchain networks.
Recently, though, Optimism developers have been looking for new ways to grow out the ecosystem. One way to do that is through the increasingly-popular governance model. But as this governance feature rolls out, it's making for some growing pains.
OP Crypto Sees Steep Drop on Initial Airdrop
The OP crypto is Optimism's new token, built to underlie the governance model it is introducing. By holding OP tokens, one can vote on community proposals to build out the network in the future. Early today, developers hosted an airdrop to get these tokens into the hands of holders. It was met with some road bumps.
Early Optimism users and frequent Ethereum transactors alike, about 250,000 of them, were eligible for the network's first OP airdrop. Many of these users took Optimism up on the offer, rushing to grab their OP crypto as soon as it became available.
Unfortunately, this led to some headaches for the development team, who saw heavily degraded network performance from the influx of transactions. Several hours have been spent trying to remediate the issue, but OP still took a hit, dropping 70% since the performance woes broke out.
While prices are down, investors seem to be taking the opportunity to load up on OP crypto. Over $560 million worth of the tokens is swapping hands on this first day of trading, mostly through Binance (BNB-USD) and Huobi Global transactions.
On the date of publication, Brenden Rearick did not have (either directly or indirectly) any positions in the securities mentioned in this article. The opinions expressed in this article are those of the writer, subject to the InvestorPlace.com Publishing Guidelines.