"Tough times create very innovative thinking," Luke Lango reminded us on Charlie Shrem's Untold Stories podcast yesterday. While the war in Ukraine is certainly top of mind, Luke was actually pointing further back in time with this comment:
"Out of the great financial crisis of 2008, that's when Square emerged. That's when Uber emerged. That's when a lot of really innovative, world changing businesses emerged. Because people realized the hardships of '08 needed some changing. The economy needed some changing. So, a bunch of entrepreneurs came out with great ideas and built multi-billion-dollar businesses on those ideas."
Square, of course, now goes by Block (NASDAQ:SQ). And its profit-driving Cash App reflects the company's foresight in investing in its Bitcoin (BTC-USD) business. Last week, we learned that out of $2.55 billion total revenues for Cash App in Q4, $1.96 billion was from BTC! Bitcoin revenues were responsible for supercharging Cash App's two-year compound annual growth rate (CAGR) to 166% in the quarter.
CEO Jack Dorsey is a die-hard Bitcoiner. But for the rest of us true believers who aren't billionaires… What do we do when the price of nearly every crypto falls to the floor?
In Luke's services like the Crypto Investor Network, "we hunker down and create a really concentrated low cost basis in high quality assets that have a lot of long-term potential."
Crypto is still in its early innings. In baseball (and investing) you can't know which team will come out the winner in the ninth inning… But you CAN bet on the team with the best players, manager, etc.
"You want to pick cryptos that have great developers in the top of the second inning of the crypto ballgame, so to speak… We have to have smart people running it. We have to have hopefully seasoned people running it. We have to have innovative thinkers who dream big, who have a vision for what this is going to be. And have the ability, the resources and the talent to execute on that vision."

-Luke Lango on Untold Stories, March 1, 2022
When it comes to strength in numbers, a handful of cryptos are crushing it, as the Developer Activity rankings show. Two of them with visionary leaders and the most exciting projects now are Solana (SOL-USD) and Polkadot (DOT-USD).
Solana: The Cool Kids Crypto
Perhaps the biggest personality in the New Digital World right now is Sam Bankman-Fried, founder of the crypto exchange FTX (FTT-USD), Alameda Research, and #1 on The Cointelegraph Top 100. He's such a celebrity in crypto that he's often referred to just by his initials. And SBF has thrown his weight behind Solana.
Solana was built for performance. Its stats include "65,000 transactions per second (TPS), which makes Ethereum's meandering 15 TPS pale in comparison… 400 millisecond block times and quick block finality — the length of time before a transaction is essentially irreversible," as Luke writes in the Crypto Investor Network.
 Instant blockchain transactions are a game changer. One crypto startup, Zebec, just raised $15 million for its Series A by building Zebec Pay on Solana. If your employer adopts this payroll platform, they can pay you in stablecoins like USD Coin (USDC-USD) – and you'll get your paycheck "within seconds," reports Blockworks!
Solana is also home to:
…to name just a few of the coolest projects. In the end, though, adoption is more important than technology in the ultimate success of any tech venture, as Luke reminds his Crypto Investor Network.
And clearly, when it comes to showcasing its real-world utility… Solana is the most Instagram ready network. From NFT vending machines to Coachella VIP tickets to 1Password solutions – not to mention fantasy basketball – Solana devs and projects certainly seem ambitious in bringing real life onto the blockchain.
Polkadot: The Web3 Crypto
When did you first hear of Web3: the open and empowered future of the internet, where you can leave Big Tech behind for the blockchain?
Gavin Wood – a computer scientist who helped code Ethereum, back in the day[1] – brought "Web3" into the conversation in 2017. Yep, just two years after Ethereum launched, Wood started his Web3 Foundation…and Polkadot.
"Launched in 2017 by a deep bench of blockchain researchers, Polkadot is built to be flexible," Luke sums it up. Because it consists of many "parachains" to process your transactions, Polkadot "allows for many more transactions to be processed in the same period of time."
Polkadot has attracted some very interesting applications by auctioning off these parachains in return for plenty of venture capital.
Encointer, for example, is another DAO infrastructure solution. DAOs allow any of us to invest like a VC in crypto startups – while helping to govern them. But DAO votes can quickly become dominated by their biggest tokenholders without "one person, one vote" solutions like Encointer.
All in all, "Polkadot's ecosystem has grown to include more than 400 projects so far, and that figure is expected to rise as more projects seek to expand their offerings through interoperability," adds Luke.
While you wait for your investment to mature, DOT "stakers can earn up to a 12% annual return. That's not too shabby for a hypergrowth investment that's only just getting started," Luke concludes in Crypto Investor Network.
SOL and DOT are just two of the cryptos covered by Luke Lango and his analyst team. Their latest research report, The First Wave of Tokenization Wealth, offers plenty more actionable insights. Click here to learn more and get involved.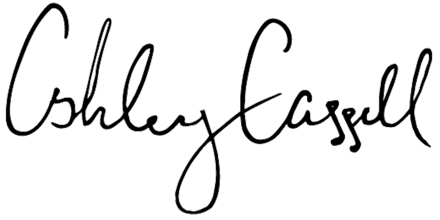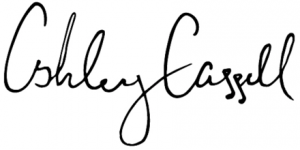 Ashley Cassell
Contributing Editor, The New Digital World
On the date of publication, Ashley Cassell did not have (either directly or indirectly) any positions in the securities mentioned in this article. The opinions expressed in this article are those of the writer, subject to the InvestorPlace.com Publishing Guidelines. To have more news from The New Digital World sent to your inbox, click here to sign up for the newsletter.